Maria Taveras as Keynote Speaker in Moscow
Maria Taveras was invited by Jungian analysts in Russia to be a keynote speaker at the 13th annual conference of the Moscow Association for Analytical Psychologists in 2015. She was invited to speak as a Jungian analyst with special expertise on the theme of the conference, "Dreams, Imagination, and Creativity in Jungian Psychology."
RUSSIAN SOCIETY FOR ANALYTICAL PSYCHOLOGY (IAAP)
XIII Annual Conference of Moscow Association for Analytical Psychology
DREAMS, IMAGINATION, AND CREATIVITY IN JUNGIAN PSYCHOLOGY
JUNE 19-21, 2015, Moscow
Special guests: Henry Abramovitch (Israel) and Maria Taveras (USA),
SKYPE guests from USA:   Steven Aizenstat, Lionel Corbett, Michael Conforti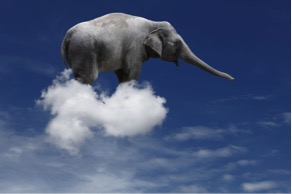 Russian State Library for Foreign Literature, Nicoloyamslaya st.1, Moscow
Maria Taveras delivered two presentations at the conference. Both presentations were on the topic "The Dream Art of Maria Taveras: A 25-Year Retrospective." She illustrated the presentations with a visual gallery of examples of the Dream Art that she has painted and sculpted over the past quarter of a century. She spoke about her own creative process, her practice of painting and sculpting images from her own dreams, and her technique of "interactive morphing," an intimately participatory and transformative method by which she creates art from images that emerge from her own unconscious.